In its near 40-year long history, the New Zealand Youth Choir has touched the lives of about 1,000 singers.
The singers go on after their NZYC turn and create a legacy for New Zealand. Some turn into singing stars, like Jonathan Lemalu, Teddy Tahu Rhodes or Anna Leese or the three Sol3Mio performers. Many go on to be music teachers sharing their skill and passion with thousands of students (from primary school level to universities), or direct and conduct dozens of community choirs from Dunedin to the Hawkes' Bay, Wellington to Hamilton. Others translate their confidence into careers as doctors, engineers or, like Hilary Barry, media personality (interview in Sunday Star Times: Hilary talks about her time in NZYC: .." one of the best experiences of my life").
Below are featured some alumni who have carved out solo careers on the international stage. But we want to celebrate all our alumni and will continue to update a complete list of singers who have come through NZYC.
In the future alumni will be able to edit their profile pages and add updates and 'then and now' photographs.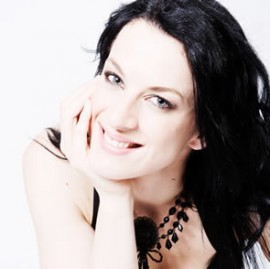 SOPRANO 2000-2003
Lyric Soprano, Madeleine Pierard began her musical life as a pianist and chorister in Napier, New Zealand and later as a member of The New Zealand Youth Choir, The Tudor Consort and Voices New Zealand.http://www.madeleinepierard.com/