Last year we embarked on a tour of Australia. You can see what we did each day on our facebook page and by reading our diary!
EVENT
Open Rehearsal in Wellington 2023
EVENT
Into the Music Together – Choral kōrero
EVENT
NZ Youth Choir in Featherston 2023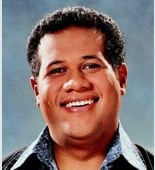 Jonathan Fa'afetai Lemalu
FEATURED ALUMNI
The choir for me has been very beneficial, not only for my musical and theoretical skills, but also my ability to listen, which for a solo singer is fairly important….You need a lot of skills linguistically, physically-even things like looking after the voice….which the National Youth Choir over the five years I was in it did very well
Read more..
"Soon may the Wellerman come..."
A recap of our Te Waipounamu South Island Tour in 2021