Shop - All profits go to supporting our national choirs
HOKORUA - 40 Years of Music Making
New Zealand Youth Choir 1979 -2019
From Bruckner to Body, Mendelssohn to Mews, and Whitacre to Wehi, this double CD celebrates ensemble singing from the choral canon as much as the artistic voice of Aotearoa New Zealand's composers
The New Zealand Youth Choir was founded in 1979 and the first national choir for this age group in the world. A sound and indeed a unique choral culture was created and nurtured for choral singing in New Zealand through this national choir. Only four Music Directors over four decades have passed on the legacy from decade to decade while evolving the sound and responding to shifts in music, New Zealand culture and our communities' increasing diversity.
This album is an anthology, a historic record of this journey. From the very first concert in August 1979 in Upper Hutt to a 2019 live recording of a contemporary Maori waiata in Wellington, this is the musical story of our national youth choir and all the people who have sung in it, worked for it, funded and supported it and enjoyed it's music.
Recordings included in this album were made in London, Vancouver, Freising (Germany), Salt Lake City, Texas, and many fine venues around New Zealand.
$35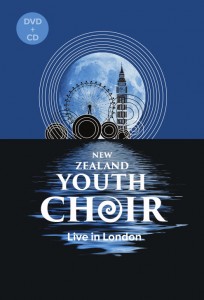 The award-winning New Zealand Youth Choir infuses indigenous Māori waiata (song) and New Zealand compositions into a spine-tingling programme of choral music.
Drawing from its unique cultural and geographic origins, the New Zealand Youth Choir (NZYC) has achieved considerable success since its formation in 1979. NZYC won the supreme title of 'Choir of the World' at the International Music Eisteddfod in Llangollen, Wales, in 1999, and the Grand Prix at IFAS 2016 in Pardubice, Czech Republic during their 2016 European Landmark tour. This 11th international tour of the choir included concerts in Singapore, Notre-Dame de Paris, Windsor Castle, Cambridge Summer Music Festival, Ely Cathedral, the Festival of Academic Choirs in the Czech Republic and St John's Smith Square in London.
Audiences were swept away by this uplifting and memorable performance, a mix of traditional choral repertoire together with music of the South Pacific. The programme starts with a traditional Māori welcome, a karanga, and traverses from Mendelssohn and Brahms to New Zealand Folk Songs of the Sea and the recently commissioned Māori waiata 'Waerenga-a-Hika'.
This product includes a DVD and a CD.
SOLD OUT
From early music to traditional songs and Elgar's Partsongs, this delightful CD has music to uplift the soul. With singers Madeleine Pierard (Soprano); Jessica Wells (Alto); Albert Mataafa (Tenor); Ken Ryan (Baritone); Simon Baskerville (Bass); Robert Wiremu (Bass, Piano); James Tibbles (Piano); Victoria Holbrook. We have only a few of these still in stock.
Musical Director: Dr Karen Grylls
$35