NEWS
A shout out to our Artistic Team
Thursday 27 May 2021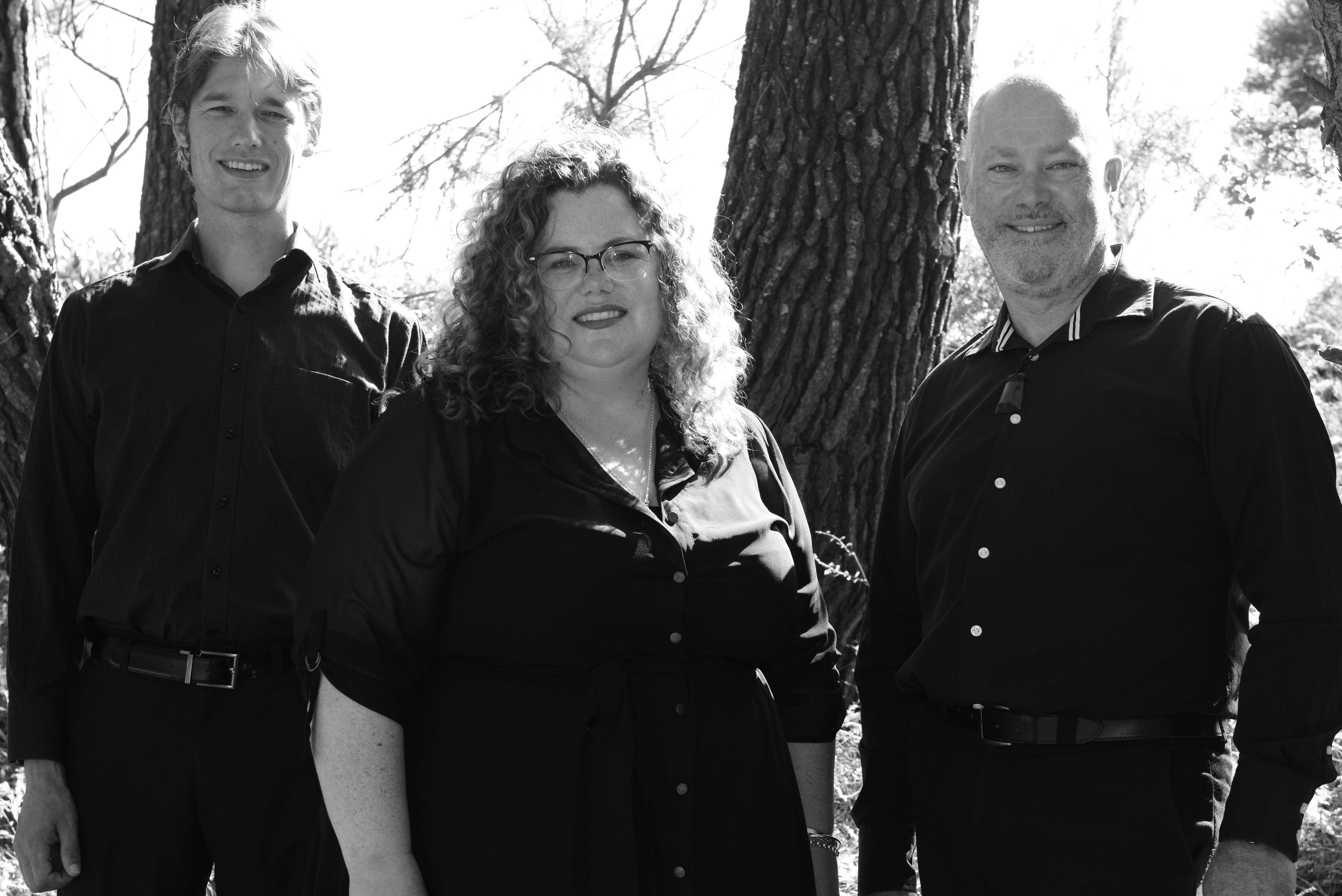 This one is a shout out to our amazing Artistic Team – between them they have accumulated over 30 years of involvement with NZYC as singers and staff.
David Squire was a member of NZYC from 1985-1991 and a founding member of Voices NZ in 1998 before he became NZYC Music Director in 2011 (the first alumnus conductor of the choir); Michael Stewart has been a member of both NZYC and Voices NZ and became NZYC Deputy Music Director in 2017; and Dr Morag Atchison currently sings with Voices NZ and became Vocal Consultant to NZYC in 2008!

As Music Director, David programmes NZYC's repertoire; rehearses, coaches and conducts the choir during courses; leads educational projects; conducts the choir in performances and recordings; and auditions prospective NZYC members. But the work of our Music Director doesn't start in rehearsals or end after a performance – artistic planning and preparation for courses and artistic reporting after courses are also part of the Music Director package! David has taught music in schools for over 30 years and in March 2011 was awarded a New Zealander of the Year Local Heroes Medal for services to music education.

David is supported by our Deputy Music Director in much of this work – Michael helps with training and rehearsing the choir by leading sectionals or full rehearsals; provides piano (or organ where necessary) accompaniment for rehearsals and performances; and assists in the production and presentation of performances – this year you might have even seen him conducting 'Duo Seraphim a 12' in our concerts. Michael is an accomplished organist and has produced two organ CDs!

Morag, as Vocal Consultant, ensures the choir are technically and safely producing the sound the conductor wants for a particular piece of repertoire. She teaches language and technique (this year's NZYC repertoire includes songs in five different languages!); advises our singers on how to care for their voices; helps the choir produce a strong collective sound through voice matching; as well as helping individual singers understand their voice and how it might change over time. Morag is one of New Zealand's leading sopranos and is a Senior Lecturer in Voice at the University of Auckland.

We're lucky to have such a fantastic team, thank you!