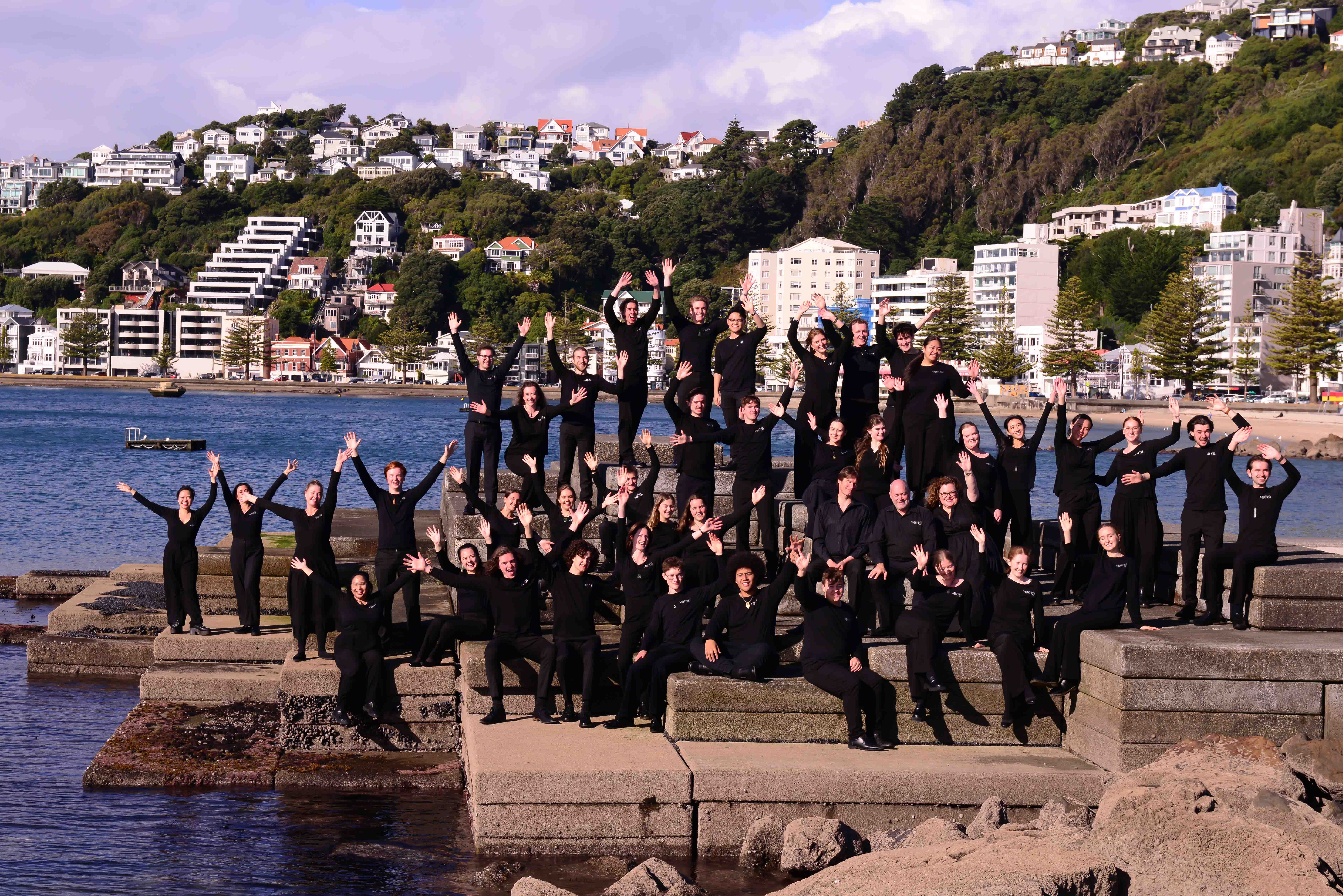 NZ Youth Choir: Bay of Plenty & Hamilton
To be selected from the following
Title

Composer

Os Justi

Anton Bruckner

Cantus Missae, Op.109

Josef Rheinberger

Gaudeamus Omnes

Marek Raczyński

The Woman with the Alabaster Box

Arvo Pärt

De Profundis

Ildebrando Pizzetti

Hymne au Soleil

Lili Boulanger

Aliluya

Evhen Stankovych (Ukraine)

Luz Última

David Hamilton

Childhood

Jenny McLeod

How do you keep the music playing?

Michel Legrand, arr. Alexander L'Estrange

They say it's Wonderful

Irving Berlin, arr. Steve Zegree

The Passing of the Year

Jonathan Dove

Das ist meine Freude

Johann Ludwig Bach

Six Chansons

Paul Hindemith

In Youth is Pleasure

Herbert Howells

The Battle of Jericho

Arr. Moses Hogan

We will remember them

Edward Elgar

Ka waiata ki a Maria

Richard Puanaki

Oculi omnium

Charles Wood

Kua rongo

Te Whānau Wehi

E Te Ariki

David Hamilton

Missa: Et ecce terre motus
Antoine Brumel
The New Zealand Youth Choir has achieved considerable success since its formation in 1979. Performances in New Zealand and eleven international tours including visits to the UK, Europe, Canada, USA, Australia, Singapore, Russia, the Republic of Korea and China have firmly established its reputation for consistency, energy and excellence. The Choir is comprised of around fifty 18 to 25-year-old singers and operates on a 3-year audition cycle.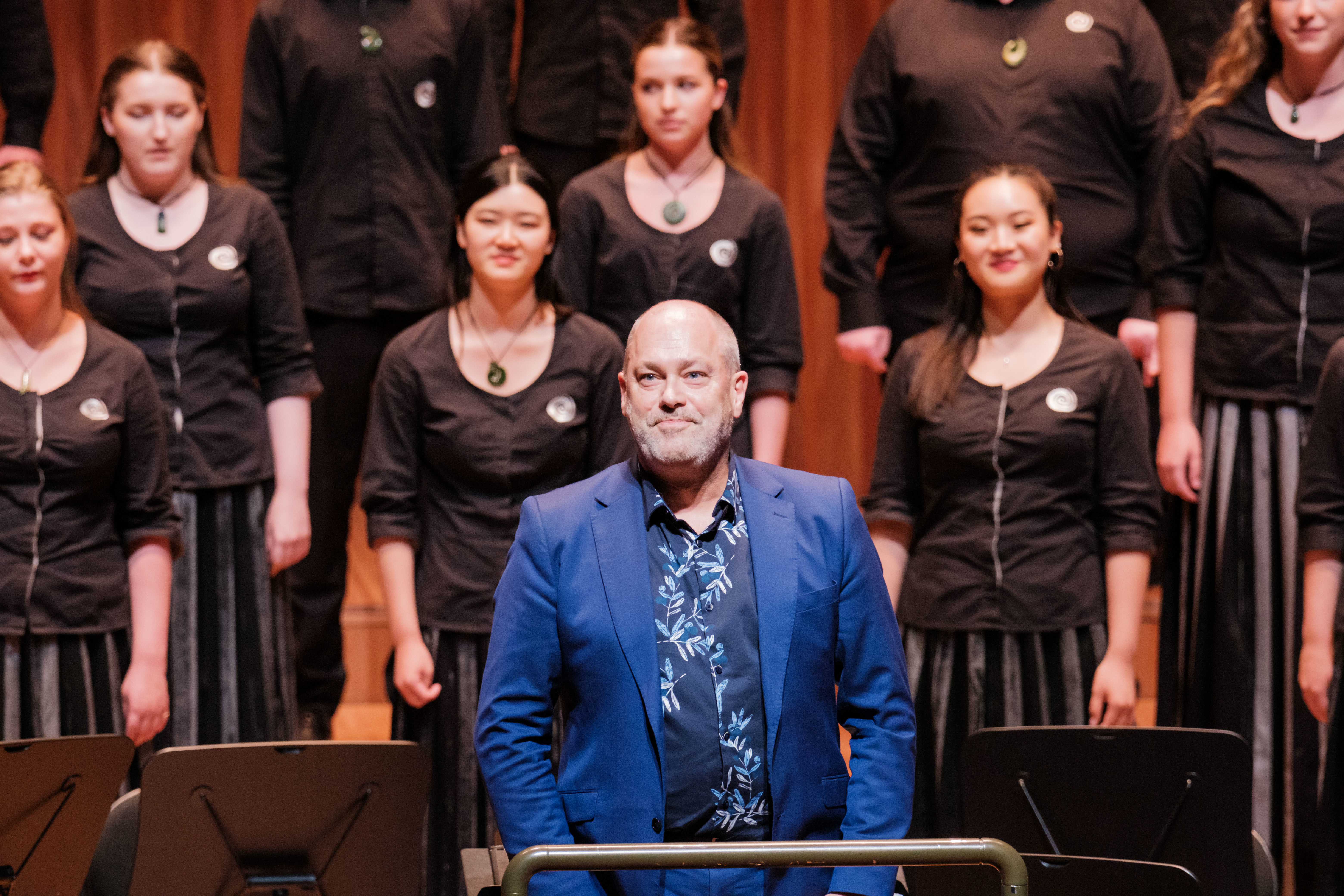 DAVID SQUIRE is one of New Zealand's most prominent conductors. A founding member and current chair of the NZ Association of Choral Directors, he is also a national conducting advisor and tutor, and a Board member for the NZ Choral Federation.
Graduating from the University of Auckland with a Master of Music degree with first class honours, David has sung with many top choirs in New Zealand, including the Auckland Dorian Choir, Auckland Chamber Choir and NZYC. He was also a founding member of Voices New Zealand Chamber Choir and the V8 Vocal Ensemble.
David has taught music in secondary schools for 30 years, directing choirs, orchestras and bands, including many groups that have won local, national and international awards.  David also takes workshops and professional development courses throughout the country. David is often involved in session and recording work, including a tour with George Benson as backing vocalist in 2010. He was the choral adjudicator and clinician at the Rhapsody Rotorua festival for four years.
In 2011 he directed training workshops for choirs singing the anthems at the Rugby World Cup, and then conducted anthem choirs at 7 matches. In 2017 he was the guest conductor for the mixed honour choir at the AMIS Choral Festival in Abu Dhabi. Since 2018 he has been the choral director of the annual ISCMS festival in China. In 2019 he served on the jury for the 1st Asia Choral Grand Prix in Manila, Philippines.
In 2011 he was awarded a New Zealander of the Year Local Heroes Medal for services to music education.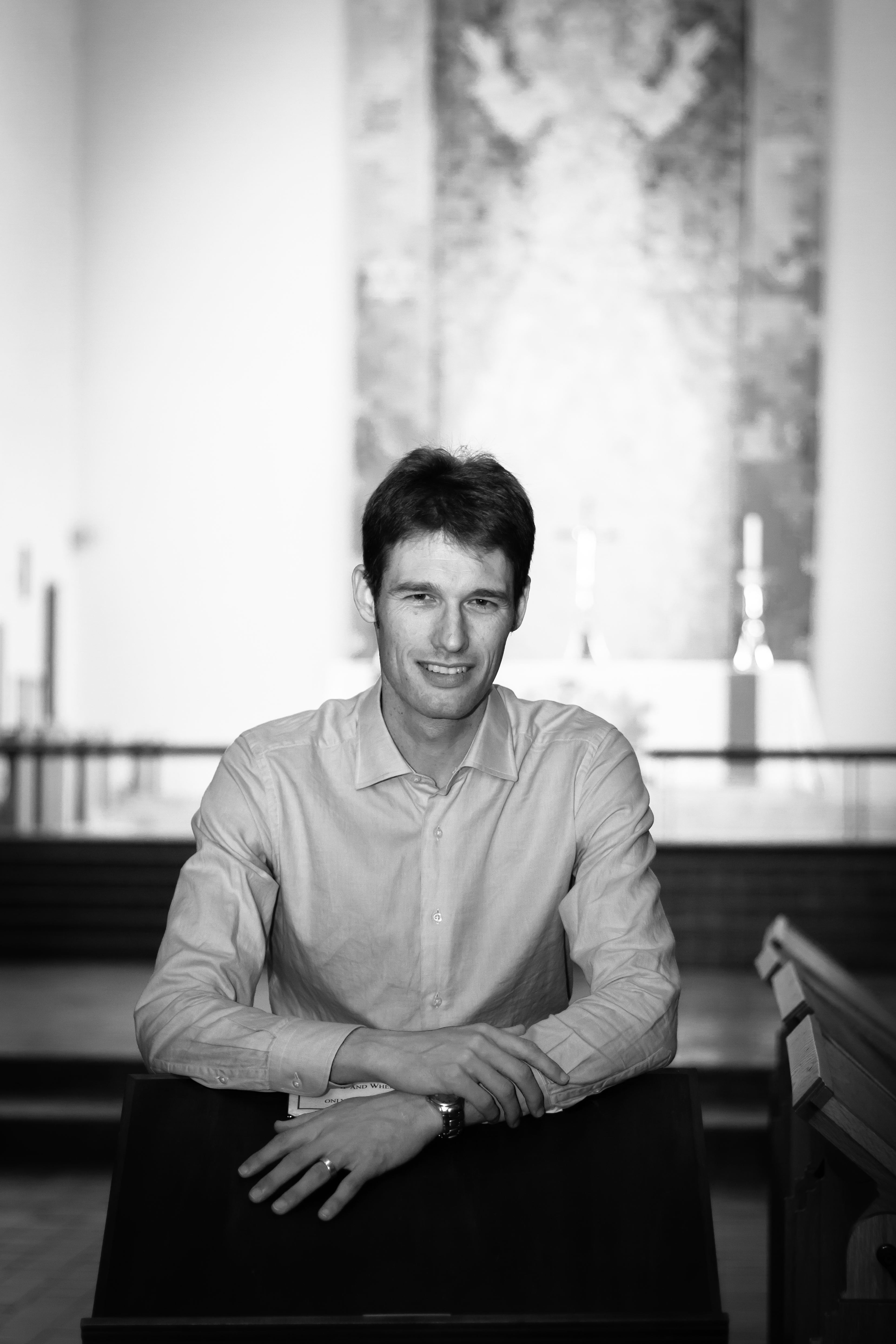 MICHAEL STEWART is one New Zealand's leading choral conductors and organists. He is Organist and Director of Music at the Wellington Cathedral of St. Paul, Deputy Music Director of the New Zealand Youth Choir, and Music Director of acclaimed early music choir The Tudor Consort. Michael holds a Bachelor of Music degree with First Class Honours from the University of Canterbury and a Master of Music degree from McGill University. He has recorded for the Canadian Broadcasting Corporation and is a frequent contributor to Radio New Zealand Concert. Since becoming Music Director of The Tudor Consort in 2007, Michael has led critically-acclaimed performances of Handel's Messiah, Israel in Egypt and J S Bach's Christmas Oratorio, and has prepared them for several performances of Handel's Messiah with the NZSO. In 2021 Michael prepared Voices New Zealand for a performance of Brahms' Schicksalslied. He is a past member of both the New Zealand Youth Choir and Voices New Zealand.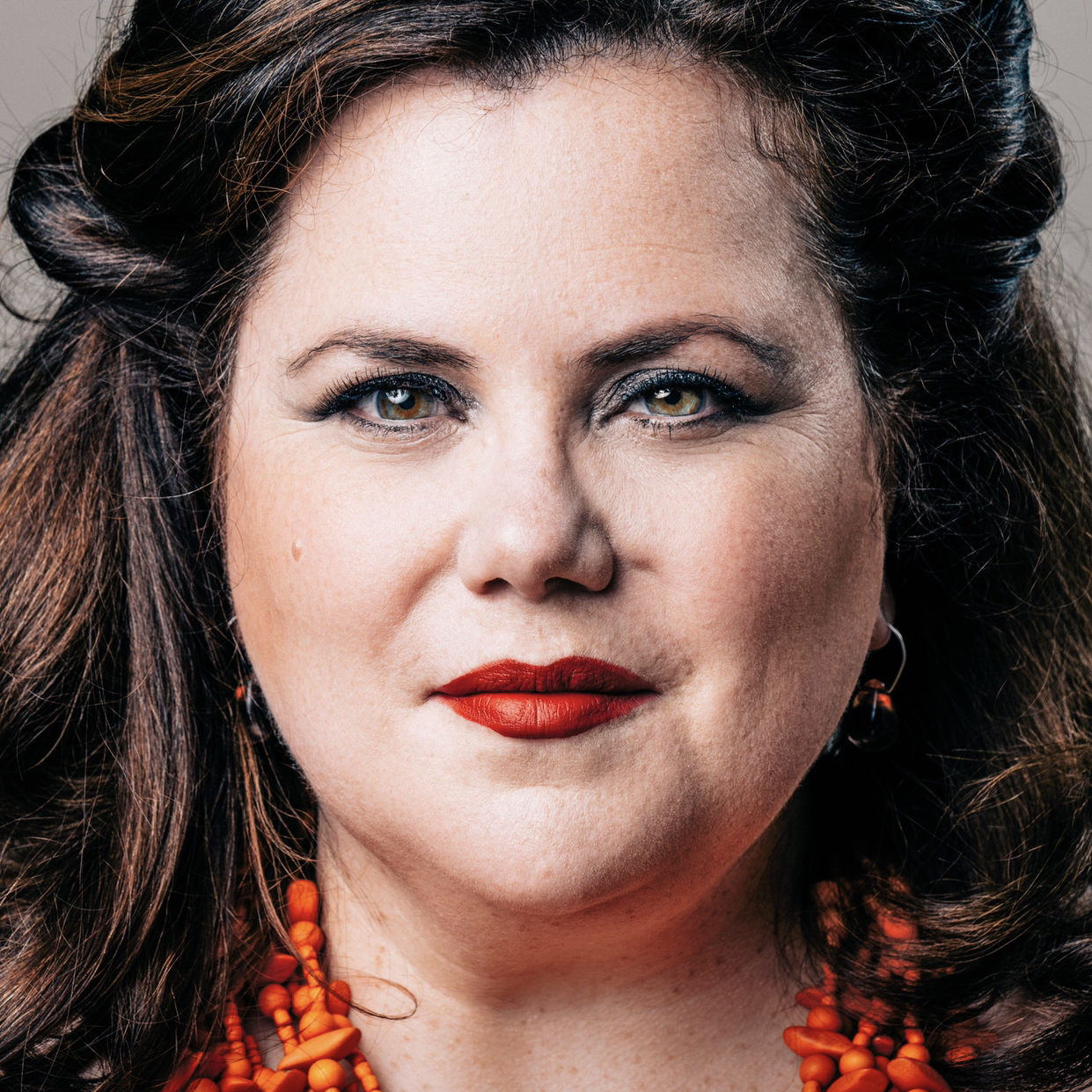 MORAG ATCHISON has firmly established herself as one of New Zealand's leading sopranos and pedagogues. She studied at the University of Auckland and the Royal Academy of Music (London), and was a finalist in the Kathleen Ferrier and Royal Over-Seas League Competitions. She has performed many operatic roles including Lady-in-waiting, Macbeth; Berta, The Barber of Seville; First Lady, Magic Flute (NZ Opera); Helmwige, Die Walküre; Blumenmädchen, Parsifal (NZSO ); Inez, Il Trovatore; Fourth Maid, Elektra (APO); Annina, La Traviata (English Touring Opera) and Sandrina, La Finta Giardiniera (Opera Unleashed, Hamilton Festival). Morag's concert engagements include performances of the Britten War Requiem (CSO); Mozart Requiem (Voices NZ and Wellington Sinfonia); Handel's Messiah (VNZ and WS; Auckland Choral); Missa Pacifica, David Hamilton, world premiere (Auckland Choral); Verdi Requiem (Bach Musica); Tippett A Child of our Time (NZYC and NZSO-NYO); and Beethoven Ah! Perfido (APO and Manukau Symphony). In 2018 Morag travelled to England, France, Germany, and Spain as part of Voices New Zealand's European tour and was a soloist on the soundtrack for the major motion-picture Mortal Engines.
Morag is a Senior Lecturer in Voice at the University of Auckland, is a vocal tutor the Auckland Chamber Choir, and since 2008 has been a vocal consultant for the acclaimed New Zealand Youth Choir. In 2013 Morag was awarded a doctorate in Musical Arts from the University of Auckland, the first DMA in vocal studies from a New Zealand University and in 2019 was elected as an Associate of the Royal Academy of Music (ARAM).
1979: The 'National Youth Choir' of New Zealand is founded by Guy Jansen. As Music Director he invites Peter Godfrey as Guest Conductor.
1982: NYC performs at Wembley with Kiri Te Kanawa during their first international tour.
1983: Prof Peter Godfrey is appointed Music Director.
1988: During the 2nd international tour to Europe NYC wins Best Choir at the International Festival of Youth and Music in Vienna and two second places at the Llangollen International Musical Eisteddfod.
1989: Karen Grylls became Music Director.
1999 NYC celebrates its 20th anniversary in Wellington with a concert with the New Zealand Symphony Orchestra.
One of the Choir's greatest achievements was winning the 'Choir of the World' title at the International Music Eisteddfod in Llangollen, Wales. A week later they won the 'Grand Prix Slovakia'. The tour also included Ireland, the Czech Republic, Vienna, London and Singapore.
2001: Now renamed New Zealand Youth Choir, the Choir undertook an international tour to Texas, USA.
2004: On their tour of Europe, the NZYC achieved highest marks in several categories at the 43rd Int. Choral Competition in Gorizia, Italy. The Choir recorded a new CD, Gaude, which was released to critical acclaim in June.
2005: Gaude was nominated as finalist in the Best Classical Album category at the 2005 NZ Music Awards.
2007: NZYC returned from an award-winning tour through Canada, the UK and Spain, having taken podium placings at two International Choral Competitions in Llangollen, Wales and Cantonigros, Spain, including winning the Mixed Choir category.
2009: was NZYC's 30th Anniversary. The Choir toured to Invercargill, Gore, Dunedin, Kapiti, Palmerston, Wellington, Warkworth and Auckland, reinforcing its truly national nature.
2010: On its international NZYC performs at the World Expo in Shanghai, Singapore, Seoul, Brisbane, Canberra and Sydney.
2011: David Squire became Music Director.
2013: At the end of 2013 the Choir undertook a much acclaimed three-week tour of the USA and Canada performing in Los Angeles, Toronto, Ottawa, Montreal, Boston, New York and Washington.
2014: In February NZYC performed in the NZ Festival in Wellington – '…this concert was a timely reminder of the quality of choral singing we have in this country.' Dominion Post
2016: During its 2016 European Landmark Tour, NZYC won the GRAND PRIX at the 2016 IFAS in Pardubice Czech Republic and also all four categories it competed in.
2019: 40th anniversary celebrations including joint anniversary concert with National Youth Orchestra, anniversary concert with Voices New Zealand. Release of double CD 'Hokorua' – 40 years of NZYC.
Pacific Tour to Fiji, Tonga, Niue, New Caledonia and Sydney.
2020: This NZYC starts its three-year cycle
NZYC sings at the Prime Minister's reception at the state opening of parliament.
2021: Tour of the north and south of NZ, including Whangārei and Greymouth.
2022: Performances with Eric Whitacre, Carmina Burana with the other national choirs & concerts around the country.
Tour of Australia.
Concert with Gondwana Chorale, Australia's national youth choir