Thomas Song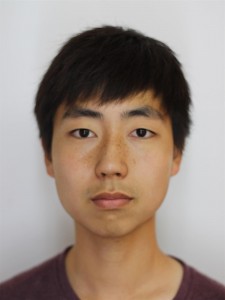 TENOR
TENOR
Thomas hails from distant lands of South Korea, having made the move back in 2002, and in 2015 he graduated from Westlake Boys. During his time in high school, Thomas was part of the choirs 'Voicemale' and 'Choralation', as well as being part of the school's Symphony and Chamber Orchestra. In 2014, they toured to Germany, Austria and Hungary, and participated in the annual 'Summa Cum Laude' festival held in Vienna.
Currently, Thomas is a member of the NZYC as well the Auckland Chamber Choir. He is studying a Bachelor of Medicine and Surgery at the University of Auckland and he hopes that, disasters withstanding, he will graduate as part of the class of 2021.
In his spare time he enjoys watching and playing tennis and football, with his favourite club being CHELSEA.
Update my details