Te Ohorere Williams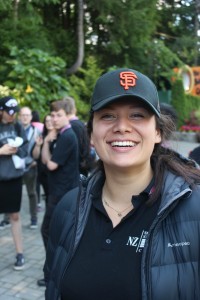 SOPRANO
SOPRANO
Te Ohorere Williams has joined NZYC after singing with the NZ Secondary Students Choir in 2015-2016, while also being a Cultural Leader during the cycle.
Initially studying voice with Dr. Morag Atchison at Westlake Girls High School on Auckland's North Shore, she has continued on to the University of Auckland to complete her Bachelor of Music in Classical Performance Voice. She also aims to complete her Bachelor of Law.
Te Ohorere was heavily involved in music during High School, performing with Choralation Choir under Rowan Johnston, and Cantare Choir under Fiona Wilson. She now enjoys singing under Dr. Karen Grylls in the Auckland Chamber Choir and the Voices NZ Pool.
Te Ohorere joined NZYC in 2017.
Update my details