Amy Chang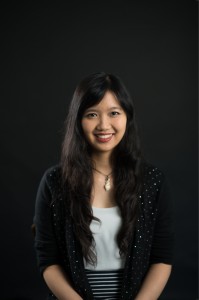 ALTO
ALTO
Amy is an itinerant music teacher and accompanist, and is also studying towards a Master of Music at the University of Auckland, specialising in Collaborative Piano. She is originally from Taiwan where she began piano at the age of four, immigrated to New Zealand in 2002 and became an official 'Kiwi' in 2006.
Having developed a love for choral music and accompanying since a young age, Amy currently accompanies three Rangitoto College Choirs, Carmel College Senior Choir, North Shore Youth Choir, and Pohutukawa Singers; she was an intern accompanist at the 2017 IFAC Handa New Zealand Singing School, and has performed with Opera Factory, Auckland Youth Choir, and at Tauranga Performing Arts Competitions and Napier Performing Arts Competitions.
Amy joined NZ Youth Choir in 2015, and also sings in the Auckland Chamber Choir.
Update my details