Welcome to our tour diary! 🇦🇺🦘
Kia ora e te whānau!
We thought you might like to follow along on our Tour of Australia, so we've started this diary to let you know where we are and what we're doing every step of the way.
As more events are confirmed they will be added, but do make sure to follow us on facebook for the quickest updates, photos and video from our time across the ditch.
Traditionally our three year choral-cycle concludes with an international tour. This is one of the most anticipated parts of the choirs time together and many past tours have become legendary, with the adventures and stories of the road being shared for decades after.
This has been one of the strangest times in our 40+ year history (at one point in 2020 we were the only national choir singing together in the world). We've become very accustomed to cancelling concerts and uncertainty, so this tour is a shining beacon of choral life getting back on track.
Ngā mihi nui, and if you're based in Australia, we hope to see you at one of our public concerts.
Te Roopu Rangatahi Waiata o Aotearoa New Zealand Youth Choir 🌱
2020-2022

Our final concert in Aotearoa is also our farewell concert before our tour. If you're based in Auckland we'd love to see you there!
Fly to Hobart and find our feet ✈️
10:40am concert on arrival of Museum of Old and New Art ferry. Performing on the stairs of James Turrell's Amarna, then a look round the museum.
Then we're off to 'The Friends School' in Hobart for a concert for the Junior and Senior school and workshops with the school choirs.
We're heading to Port Arthur Historic Site for a walking tour and a harbour cruise in the morning courtesy of the museum, then at 1:30pm a concert in the Convict Church. Maybe a first for us!
Travel to Ross for a free lunchtime concert at The Uniting School.
Then North to Launceston where we have an evening concert at 7:30pm at the Holy Trinity Anglican Church. This is free as well!
A rest and travel to Melbourne day!! 😴
At 11:30am and 1pm we have workshops and performances at the National Gallery of Victoria in Melbourne. The concert will be on the Ground Floor Foyer of the Ian Potter Centre.
We are then popping up for a short performance at the Melbourne Pasifika Festival in the Yarraville Gardens at 3pm.
Then we have a 7pm concert at St Paul's Cathedral. Entry by donation.
We're starting our day with an exchange with Nga Matai Purua Kapa Haka, then onto rehearsal with the Exaudi Youth Choir before a joint Christmas Concert this evening!
"EXAUDI is Young Voices of Melbourne's young adult choir and it is excited to be able to share with you some gems from the Christmas repertoire for the first time in 3 years. We are are also excited to welcome to our concert the wonderful New Zealand Youth Choir who will dazzle you with fine singing and New Zealand culture."
Venue is the Ian Roach Hall, Scotch College. Details including ticketing can be found here.
We're spending today at St Catherines School in Melbourne. We start off with a concert to the senior school and leading a carol rehearsal. Then morning tea (very important), followed by a choral workshop with the junior school.
We start with a big rehearsal before we travel to Adelaide!
Travelaide!
A morning public concert in the Adelaide Botanical Gardens. This will be a very lovely way to spend your morning.
A concert in Tanunda! We have a workshop today with a local school choir, followed by a 1pm concert at the Tanunda Soldier's Memorial Hall at Barossa Public Gallery.
Then we fly to Perth
In Perth! Off to Churchlands Senior High School workshops with Year 9, their choir Colla Voce, and a performance to Year 7-10s.
The scheduled concert at 7:00pm at the Taryn Fiebig Concert Hall was cancelled by the venue.
In the morning we have an outdoor performance on the Wetland Stage at the Perth Cultural Centre, 10:30am. Then this afternoon we have a workshop and cultural exchange with Madjitil Moorna Community Choir in Gooseberry Hills 🫐
A much deserved final day off 😴
A day of travel to Sydney, on the final stretch now!
We're rehearsing at the Sydney Opera House today! Both by ourselves and with the incredible Gondwana...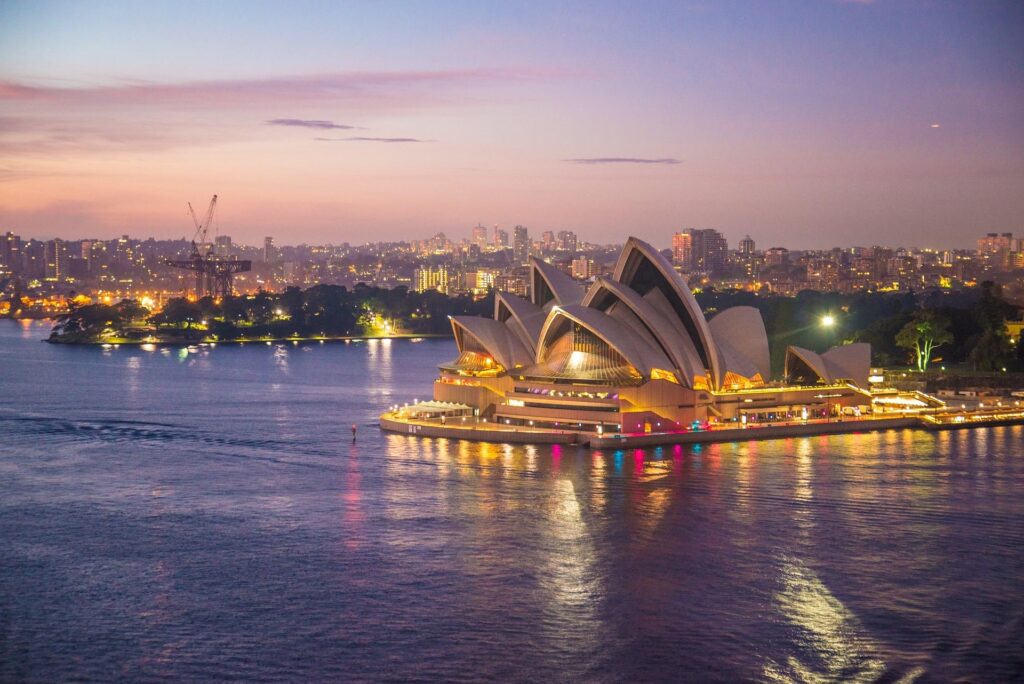 On the final day of our tour we have two concerts in Sydney, at 11am at Christ Church St Laurence we have a public concert.
THEN we are SO EXCITED for 'Voices of Angels' at Sydney Opera House where we are making a special appearance.Concert starts at 7pm and you can find out more here.